Thanks for stopping by. About Izzy Khalil …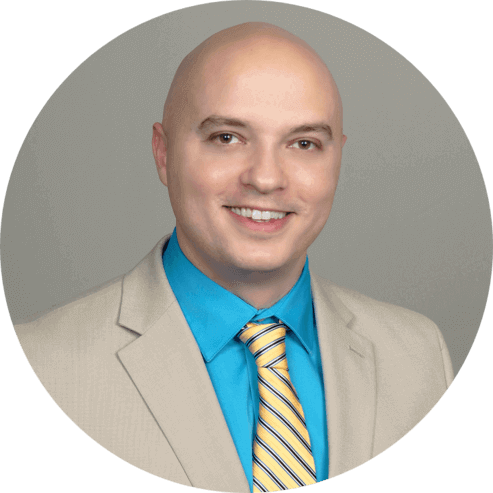 Izzy Khalil
Mortgage Broker
4913 Fitzhugh Avenue, Suite 201

Richmond, VA 23230
My goal is to give you the best home loan experience you will ever have!
I have been a mortgage loan officer since 2005 and have loved every minute of making home ownership dreams a reality whether you are purchasing your first home, renovating an existing home, or changing things up and buying something different, I can help you with any of it!
I am dedicated to and focused on understanding the needs and wants of my clients so that I can help them feel comfortable with their informed decision. Buying a home can be a breeze… so long as you have the right mortgage loan officer supporting you and keeping you engaged! And most importantly… an experienced loan officer. I started the first decade of my career in high volume origination centers which has put at least 2,000 + closings under my belt and offered me a wealth of experience.
No loan is a stranger to me! I have experience with conventional, FHA, VA, USDA, VHDA, portfolio, jumbo, renovation, relocation, modification, assumptions, refinances, and construction to permanent financing. I have seen it all and done it all! Also, if you're a first-time home buyer, you can rest assured that you are in good hands as I am well versed on grant and down payment programs that may help you obtain assistance (money or a specialty loan) with buying a home.
When I am not on my computer working on your loan, I spend my time in the community and have a very large, expansive network in the industry/community which helps me not only understand every aspect of buying a home, but also helps me better serve you, my client, as I have a wealth of knowledge and resources due to my involvement. Currently, I serve or am a member of the following groups/non-profits:
Professional groups/certifications:
Home Building Association of Richmond (HBAR) – Member of the Legislative Committee, Membership Committee, and Associates Council.
Homes For Heroes – Local Affiliate Specialist
USA Cares – Certified Military Housing Specialist
Virginia Housing Development Authority (VHDA) – Certified Trainer
Non-Profits:
Rotary Club of Richmond
Meals on Wheels
project: HOMES
Habitat for Humanity
It is my pleasure to make your acquaintance and I look forward to working with you to achieve your goal. Please reach out to me any time for your housing needs!